Welcome to the YA Edinburgh Book Hunt!
We are YA authors who are appearing at this year's Edinburgh International Book Festival, and we have got together to give away signed copies of our books. To win them all, all you have to do is read this blog, find the highlighted number, and do the task given, below. Then follow the link to the next blog. Once you've visited them all – add the numbers together, and email the result to ya.edinburgh.book.hunt@gmail.com. A winner will be chosen at random from correct entries. Open internationally. Closes midnight UK time, 26 August 2013.           
For my part of the hunt, I'm giving away signed copies of Slated AND Fractured! And book marks for both, too.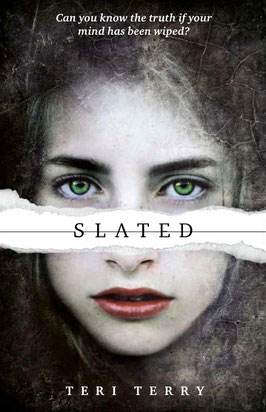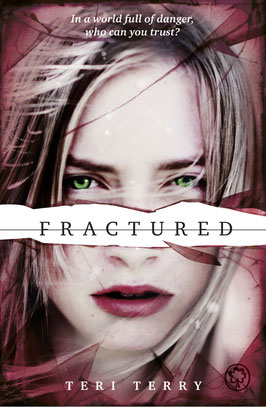 SLATED
Kyla's memory has been erased,
her personality wiped blank, her memories lost forever.
She's been Slated.
The government claims she was a terrorist, and that they are giving her a second chance - as long as she plays by their rules. But echoes of the past whisper in Kyla's mind. Someone is lying to her, and nothing is as it seems. Who can she trust in her search for the truth?
Edinburgh Events:
 My events at Edinburgh this year are with two fellow book hunter authors; last year I did an event with another of us. And who knows? Maybe *fingers crossed* if they invite me again next year, it might be with another!
This year, there are still some tickets left on a dystopian debate with me, Claire Merle and Julie Bertagna: you can book tickets here. It is on 21st August at SIX p.m.
This is the event:
Dangerous, dark, dystopian... Are stories about the future a thrilling escape from reality or can they inspire change? How far dare writers go as they embrace rebellion and independent thinking? Should there be limits? Should ideas be challenged? Join Demention blog authors, Julie Bertagna (Exodus), Claire Merle (The Fall) and Teri Terry (the Slated trilogy), for a big dystopian debate.
Hope to see you there! 
The Task:
Follow @TeriTerryWrites on Twitter, and tweet this:
Enter to win loads of signed YA books on the #YAEdinburghBookHunt! Details here: teriterry.jimdo.com @TeriTerryWrites #YA #giveaway
OR If you're not on Twitter, tell your friends about it, and leave a comment below, instead
(comments always appreciated even if you are on Twitter!)
Not essential, but I'd also love it if you visit and like my facebook page, TeriTerryAuthor, or say hi on Tumblr, TeriTerryWrites.
The next blog to visit is....