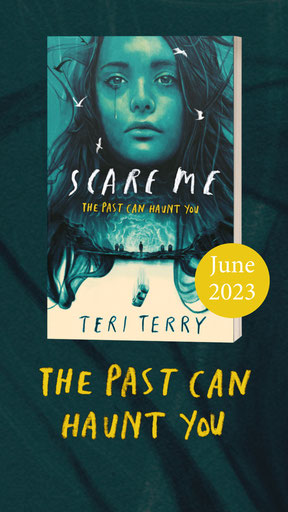 Well, you can't read Scare Me just yet: it's out in the UK on 22 June this year. If you are a blogger or reviewer, you can apply to read it on NetGalley now.
And you can pre-order Scare Me here.
I'm really loving this gloriously creepy cover!! What do you think of it? Let me know in the comments, below.
Thank you to cover designer Michelle Brackenborough who started it off, artist Peter Strain and everyone at Hachette Children's Books. 
No news yet on translation versions for Germany and other parts of the world: as soon as I have any updates, I'll let you know.
For now, the big question is ... should I dye my hair to match? Still thinking on that one.