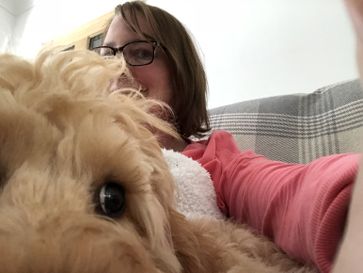 I haven't blogged in ages: 
Bad Author! Sorry! 
I've been distracted by the World's Cutest Puppy and some very tight deadlines. So here is a selfie of Scooby and me, taken on my birthday in March - the same day Scooby was six months old (but showing no signs of calming down whatsoever...).
So ... what else has been going on?
Deception!
The second book of the Dark Matter trilogy, Deception was published in the UK on 8th Feb.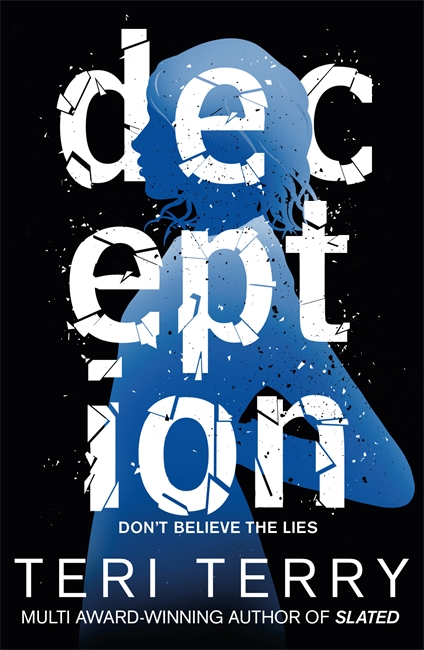 Cool Contagion news:
Absolutely thrilled to bits that Contagion has been making awards lists all over the place. This is how things stand just now:
Contagion was runner up in the Ealing Teen Read Award 2018, and also runner up in the Hounslow Teen Reeds 2018. Always a bridesmaid...?
Contagion has been short listed for the CrimeFest best crime novel for young adults (announced in May).
Also this year it was long listed for the Southern Schools Book Award, the Sussex Amazing Book Award and the Redbridge Teenage Book Award. 
I made my deadlines!
Evolution is coming soon!
The third book in the Matter Trilogy - Evolution - will be out in the UK on 9th August.
And after that ... ?
There is another book on the way for next year; I'll be editing it soon.
I'm really excited to tell you about it! And will do as soon as I can.
So, what's up now?
I'm having a bit of a break now - catching up on things like my website,  waiting to hear back on a new book proposal, and reading some books.
I just finished Unrest by Michelle Harrison (spooky!), and now I'm reading  Darkmere by Helen Maslin (I'm really into Elinor's story).
So, what's been going on with you lately? What have you been reading?
Any book recommendations?
Cheers!
Terixx