OH WOW: this was SO hard. There were many imaginative, fun, interesting &/or artistic entries.
Here are some of my favourites, in no particular order:
It was SO hard to compare such different entries. And yes - you've probably spotted it - some of these didn't quite do what they were supposed to. The idea was to 'get caught reading' so there needed to an open book and somebody (or a hedgehog) looking like they might be reading it.
There can only be on overall winner, but with so many amazing entries, I decided to break it down a little into two categories, with a runner up or two in each category - and a few more prizes, too.
The two categories are: 
1. caught reading at home
2. caught reading away
Caught reading winner at home, and overall winner too!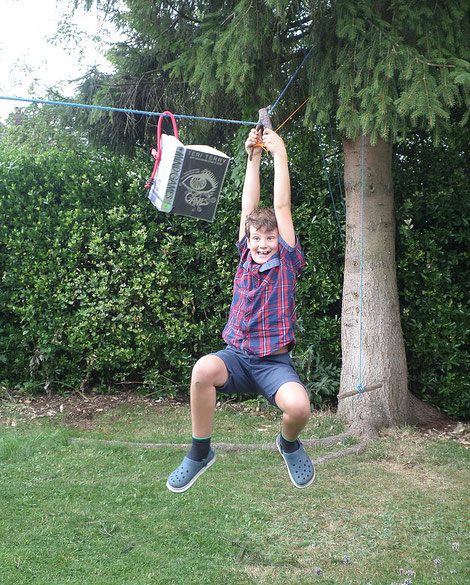 This is William, who is reading on a zip wire he's made in his garden!
What an imagination to come up with this - love the smile - love that Mind Games is open!
Congratulations: you've won a signed book & the Mind Game necklace.
Caught reading at home runners up: yes, there are two!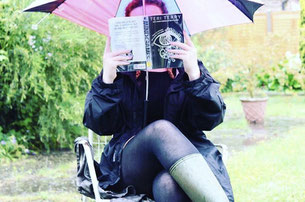 This is unaveragebooklover, reading under a brolly in England: how could I resist?
You've won a signed bookplate and a bookmark.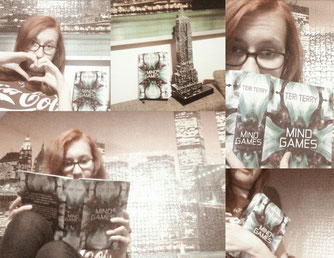 I love how Kati has made New York at home!
Congratulations - another signed bookplate and bookmark.
Caught reading away winner: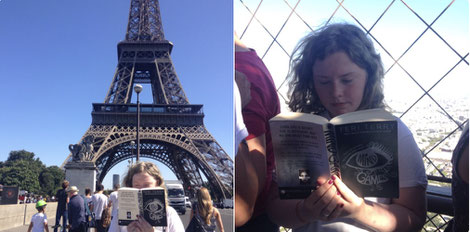 This is Libby: reading Mind Games with the Eiffel Tower behind her, and then again high up in the tower!!
Congratulations, Libby: I'll send you a signed book.
Caught reading away runners up (yes, there are two again):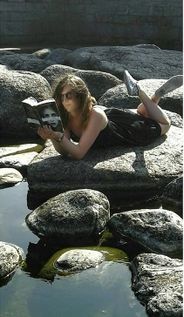 This is laughlove._.live: what a lovely spot, just the sort of place I'd love to read a book.
Congratulations: I'll send you a signed book plate and a bookmark.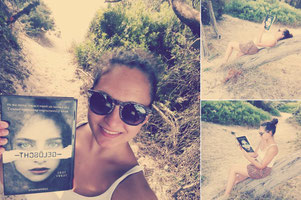 Finally, this is Chiara: another lovely spot, and another signed bookplate and bookmark for you!
This is how to claim your prize:
If you are one of the winners, please fill in the contact form below. Tell me who you are, and where you'd like your prize sent.
Thank you so much to everyone who entered!
It wasn't easy to decide: I wish I could have given everyone a prize, so sorry if you are disappointed.
And check back now and then. My trilogy - the Dark Matter trilogy - starts with Contagion next year - there is a sneak peek at the cover, below. There are sure to be more competitions and giveaways as that gets closer.