My first random summer competition!
A week or so ago I was having kind of a bad start to the day, so I did what I do in these moments: internet kittens. I've kind of been stalking Luna and Neville (kittens of @mushenska): SO cute! 
And I suddenly thought - I should have a summer competition, where readers post photos of their cat with books, and the winner gets a signed copy of one of my books. And then when I have the sort of day that requires cats, I'll have a whole bunch of honorary pets!
Thank you so much to everyone who entered. I kept changing my mind, over and over again: they're all adorable! (even the dog).
But I had to make a choice. In the end, I gave up and picked TWO.
Drum roll, please:
There are TWO winners! In no particular order...:
The first winner is Emilia's cat Darcy, looking vaguely grumpy as only a cat can, with her nap interrupted on Slated: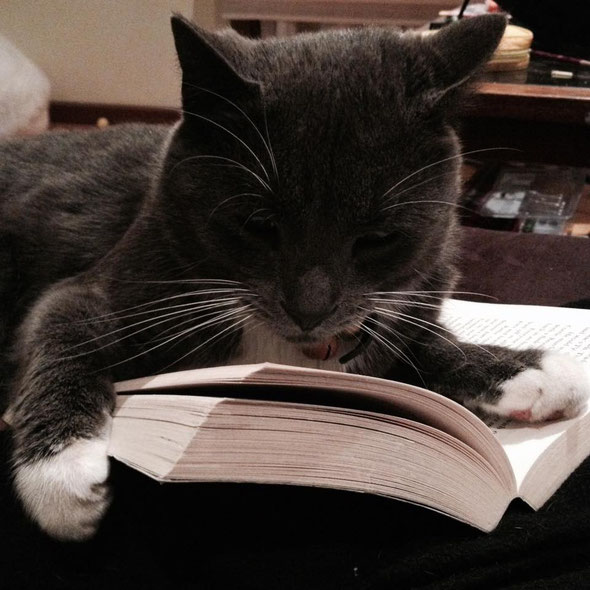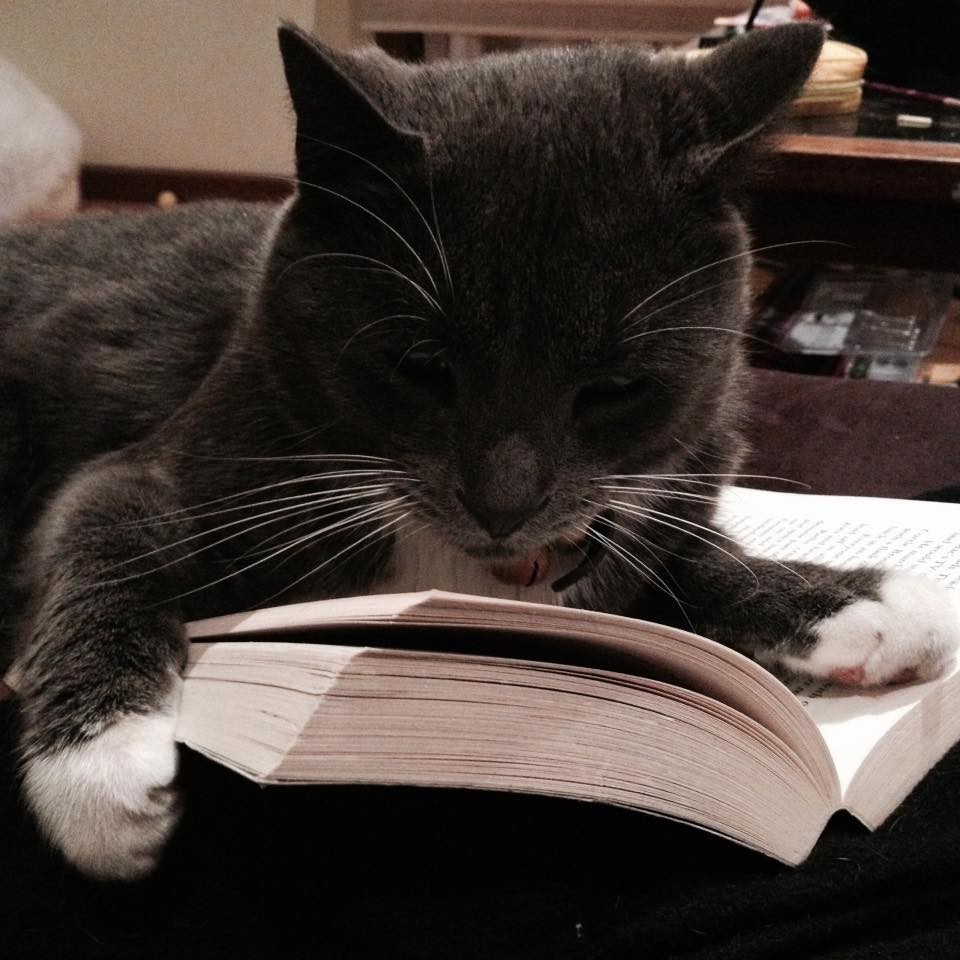 And the other winner is Cathy's bunny Alice, with the whole set of my books!
OK, I know this isn't a cat. But I did put into the fine print that other pets could be used, and I couldn't resist.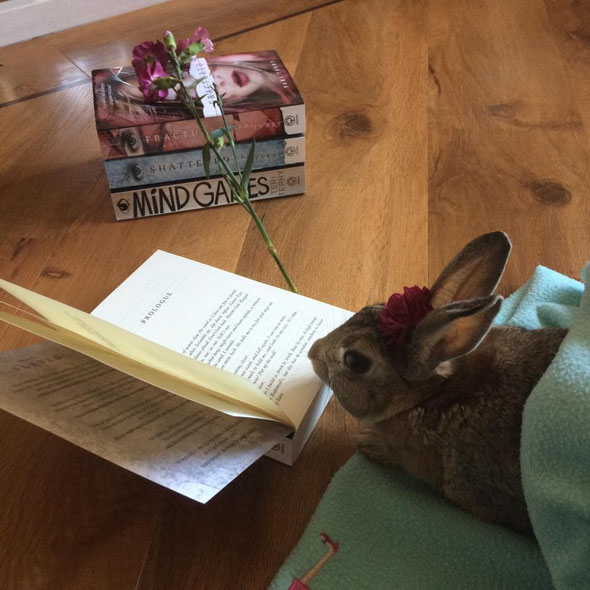 And a few honourable mentions go to: