The Egg Hunt is Now Closed: thanks for entering - the winner will be emailed soon!

Welcome to the UKYA Easter Egg Hunt! One very lucky winner will win a huge grand prize of signed books and other prizes by over thirty YA authors who write and live in the UK.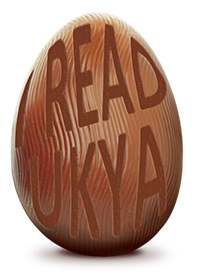 All you have to do is read this blog, count up how many UKYA branded Easter eggs you see in the blog. Whoops....could that be one there, to the right?
Then follow the link at the end to the next blog. Keep going until you get back to the blog where you started, and add up how many eggs you've seen along the way. 
Email your answer to: UKYA2015egghunt@gmail.com. A winner will be chosen at random from all correct entries, and contacted by email.
This closes at noon (UK time) on Sunday, 5th April, and is open internationally. 
As a special two for one bonus: I'm also hosting author Jeannie Waudby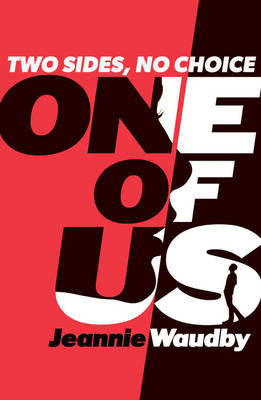 Jeannie is the author of the very shiny new One of Us - isn't it lovely? 
And Jeannie is contributing a signed copy of One of Us to the Awesome Grand Prize.
So, what is it about?
When a bomb goes off, K agrees to spy on the extremists held responsible. But at their school, what she discovers isn't black or white. And when she falls in love, K faces the biggest decision of her life. What's right - and who's wrong? And what if it's not who everyone thinks? Someone's always to blame.
Jeannie's website is: http://www.jeanniewaudby.com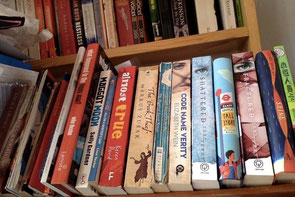 Jeannie says she's very excited to be taking part in the UKYA egg hunt, because she's in such good company with authors whose books she's read and loved for years. Here are a few of Jeannie's books, not counting the ones on her kindle:
So, who am I, then? Author no. 2, Teri Terry

I'm proud to live and write in the UK - part of an amazing network of UKYA authors.

I write thrillers! UKYA type futuristic thrillers - set in the UK, though there may be the occasional extra location, like an exotic island or virtual combat world.
My first books are the Slated trilogy: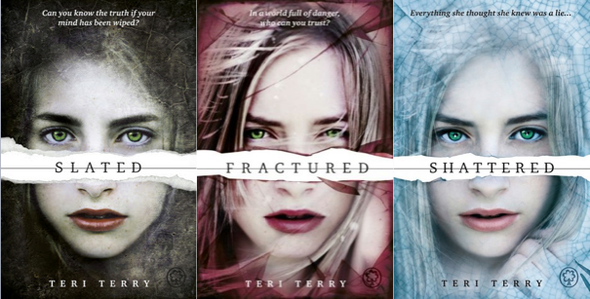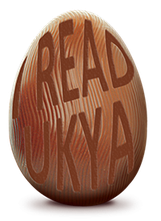 For some reason, I have an almost uncontrollable urge to eat chocolate...
Now, where was I?
Ah yes, my books.
The Slated trilogy is about Kyla, a 16 year old girl who had her memory wiped as punishment for crimes in a future UK.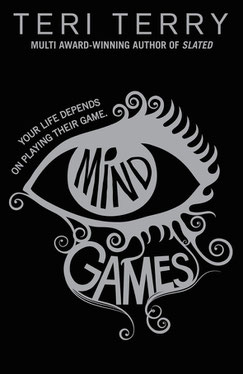 And here is my shiny new book:
Mind Games!
Mind Games is set partly in a futuristic London, and partly on an exotic island; partly in the real world, and partly in virtual worlds.
It's about Luna. She's 17, and she's a Refuser: she doesn't plug into virtual worlds like almost everyone else. Luna has a secret. When she's plugged in, the real world doesn't vanish like it does for everyone else. Instead, she experiences the real and virtual worlds at the same time; a double awareness that makes her ill.
She's warned to keep this a secret, but when she's singled out for testing, she can't hide any longer. The safest thing to do would be to fail, to go back to a dead end life, no future. But Luna is starting to hope for something better, and hope is a dangerous thing...
What am I contributing to the prize for the winner?

A signed copy of Mind Games, a Mind Games book mark, and a Slated bookmark!
Once again -  this closes at noon (UK time) on Sunday, 5th April, and is open internationally.

So get finding those eggs! And some awesome UKYA authors and books along the way.
Good luck!
The next author to visit is another double act.....Lucy Christopher, and Sarah Benwell!
So go to Lucy's blog to find them both, which is here. 
The Egg Hunt is Now Closed: thanks for entering - the winner will be emailed soon!