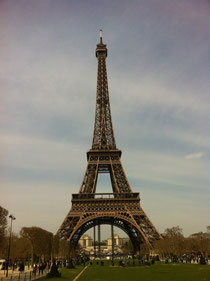 Or rather I should say: it was a road trip: I was there 26 - 29 March, but I've been a bit slow to blog...
I was invited to the British School of Paris to do some school events! Slated was short listed for their Brilliant Book Award. And this sounded like a good opportunity to stay a few more days, see some sights, catch up with some friends, and do a bookshop event, too.
I took the Eurostar up: now that is a great way to travel, London city centre to Paris city centre in a few hours, and NO flying. Yes, I admit it: I really hate flying.
Soon I was wandering around Saint-Germaine-en-Lays: very nice. Forgot to take photos, but this was later out my window!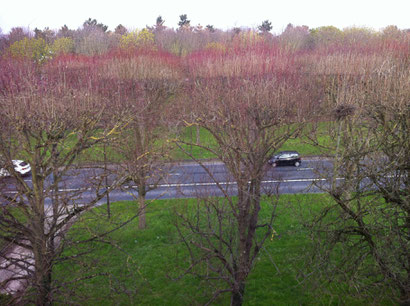 The next morning, it was on to the British School of Paris!
Check out the welcome sign one of the students did for me: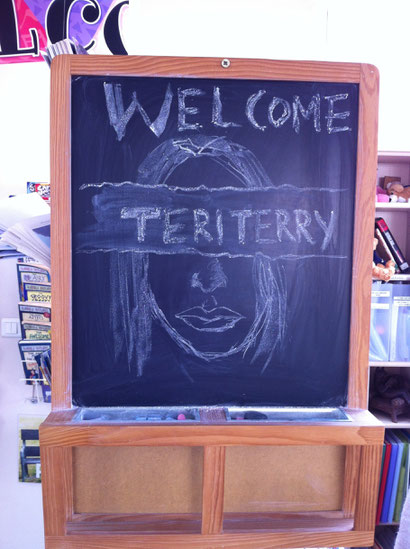 It looks very like the French cover of Slated - complete coincidence, as this is an English speaking school, they'd only had the English versions in the library - but here is the French cover so you can see how similar it is!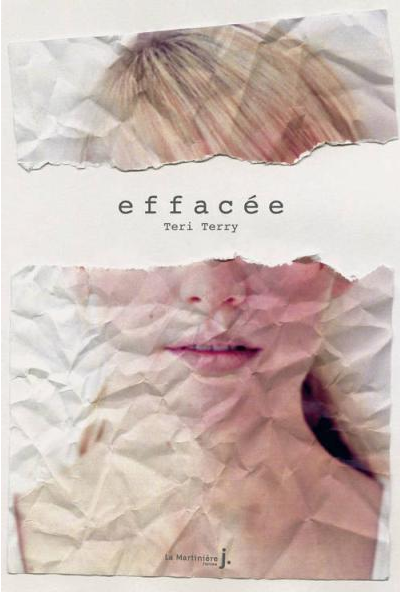 I did two school talks, and met some students at lunch between them. Then I found out that Slated won their school book award! They presented me with a lovely book on Paris as a prize, with this on the inside cover: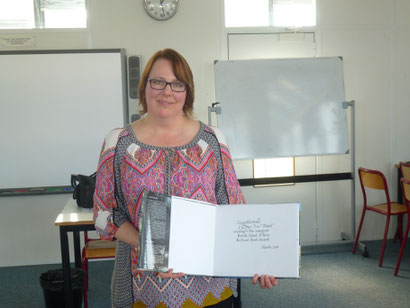 Now for more lovely photos! From the British School of Paris, here I am with the two lovely librarians. Thanks very much to Antonella Brasey (standing) for all the photos from the school.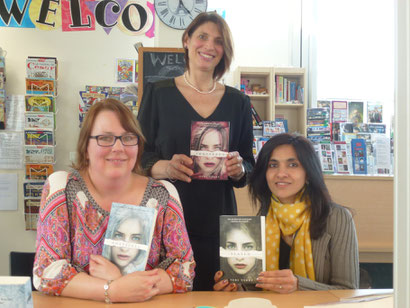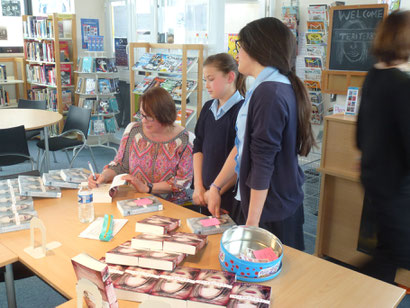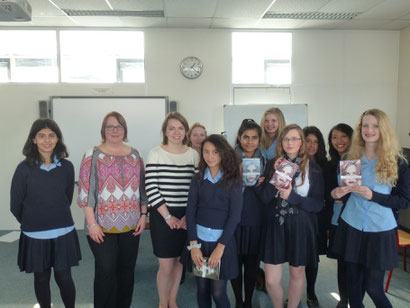 Then on to Paris! 
The next two nights I stayed in a really fab hotel in central Paris. That evening I was very happy to meet Thomas from my French publisher, La Martinière Jeunesse.
The next day, I went for some sightseeing!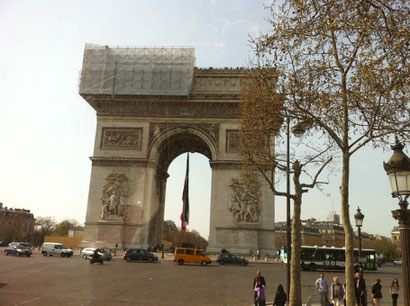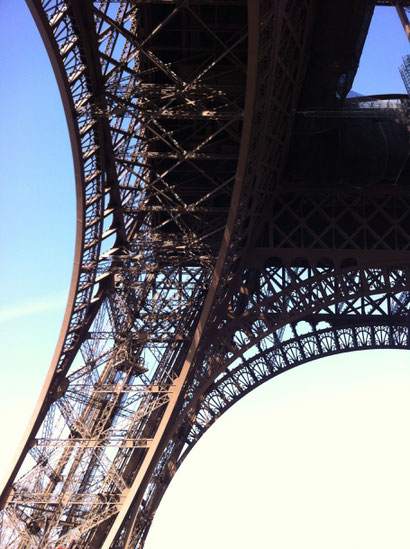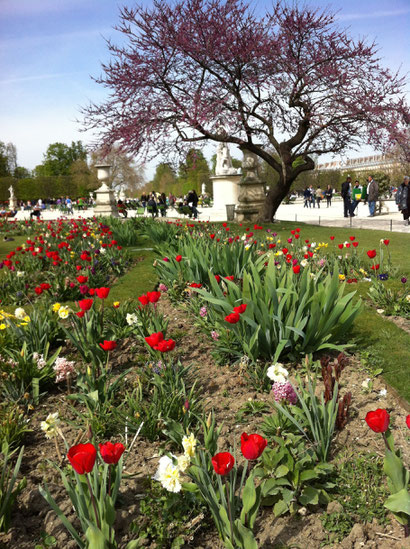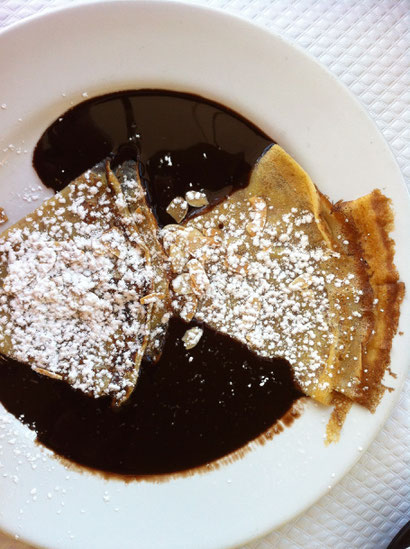 Finally, on the Saturday I met up with some writing chums - Claire Merle and Amy Plum - for lovely long lunch and a chat.
Last on the agenda: a book signing at WHS Paris! It's on the Rue de Rivoli. Amy Plum came along at the beginning - thanks to Amy for this photo of us: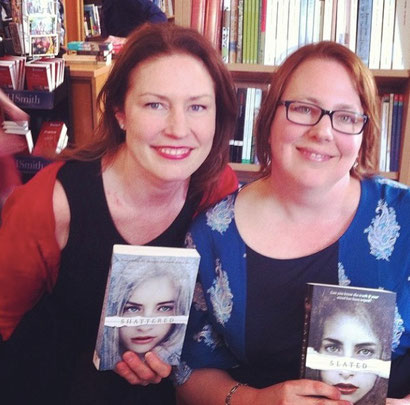 It was an amazing opportunity to meet fans of both Slated and Effacée, signing both English and French versions of my books. I left a fair few signed English books behind at WHS in Paris, if you happen to be there.
I had a great few days away - I'd love to go again some time. And then it was back to reality....!