Last Tuesday I had a busy day: train to Portsmouth Harbour, lunch with writing buddies Debs Morgan and Jacqui Pack, and then - before dashing up to Birmingham NEC to see Neil Young in concert - The Portsmouth Book Awards!
The full shortlist for the longer novel category was:
Vanessa Curtis, "The Haunting of Tabitha Grey"
Tom Easton, "Hav3n"
Jeff Norton, "MetaWars: Fight for the Future"
Teri Terry, "Slated"
Mark Walden, "Earthfall"
And Slated won! I was invited up for the awards event where the result was revealed to year 8 and 9 students from eleven Portsmouth Schools who voted in the awards!
And here is the award certificate being presented by Peter Bone, Portsmouth School Library Service Manager: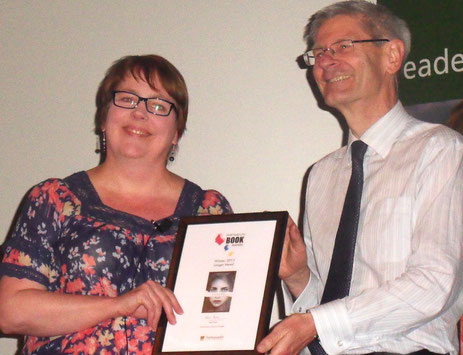 Next up? I had to give a speech <gulp>. But I was prepared - see the notes I had in hand?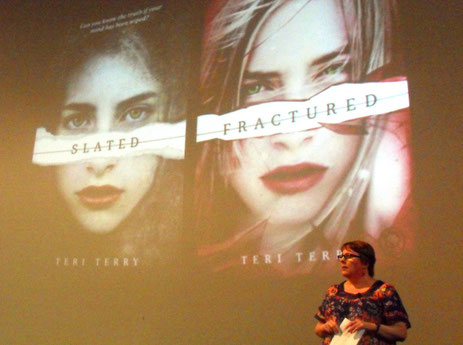 I talked about writing, becoming a writer, the stories in Slated and Fractured - and read an extract from Fractured. Then I answered loads of enthusiastic questions from the audience.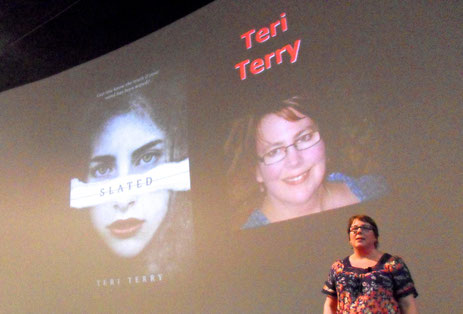 There were awesome entries in trailer and book cover competitions - here I am with the winners of each:
On the left, Janel from King Richard School, winner of the trailer competition, and on the right, Chukyi from City of Portsmouth Girls' School, winner of the book cover competition.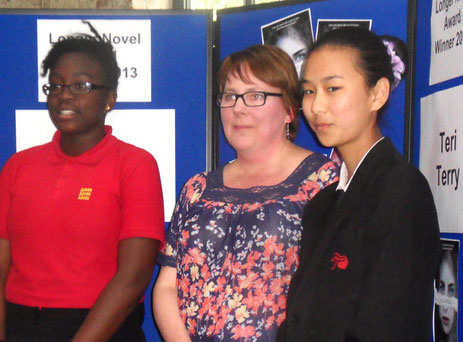 Janel's trailer can be found here:
And here is Chukyi's cover!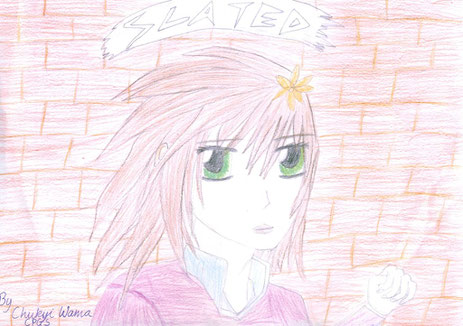 And the winners of reader awards: on the left, Luke from City of Portsmouth Boys' School; and on the right: Rhiannon from City of Portsmouth Girls' School: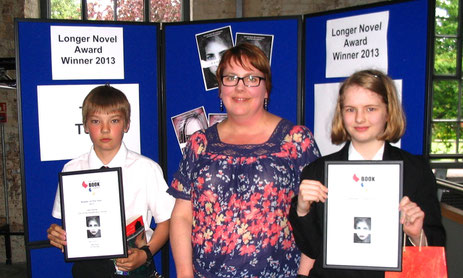 Finally, time to talk to readers and sign some books.
The bookseller along was Hayling Island Bookshop - see that table cloth I'm signing on? It's covered with author signatures. I signed near Terry Practchett *fangirl sigh*.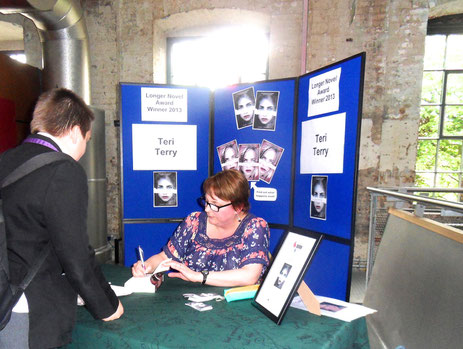 Thanks so much to Portsmouth School Library Service, organizer-extraordinaire Peter Bone, and all the schools and librarians involved in the award. But biggest thanks for all go to all the enthusiastic readers!
Also thank you to my entourage-for-the-day, friends Debs Morgan and Jacqui Pack. Thanks to Jacqui for taking photos: but why-oh-why didn't we get one of the three of us.....?
Next time.
I had a really lovely day - despite rotten weather - but I think it might have worn me out a bit.
Confession: I fell asleep during the Neil Young concert...