At the recent Angus Book Awards there was a competition for students to design alternative covers for the shortlisted books. A very creepy version of Chris Priestley's Mister Creecher won the day, but there were some awesome entries for Slated. The book award organizers emailed me the Slated entries, and here they are!
Apart from writing, I have no creative abilities - at all. The best I can do is stick figures. I'm so impressed both with the different approaches behind each one, and the results.
Which one do you like best?
1. I love the slating effect used on this one:
2. really love this idea of splitting the character - between what looks ordinary, and what isn't: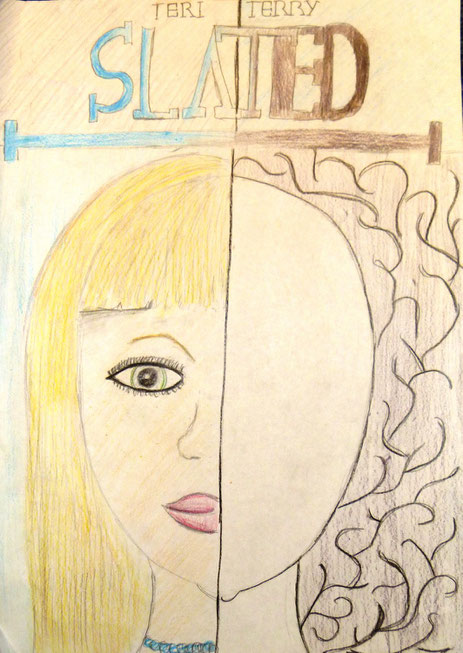 3. What a great idea to use an owl! - an important symbol in Slated: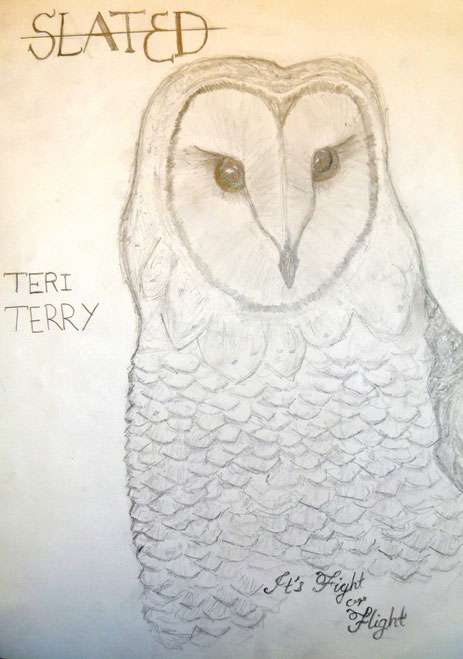 4. Faces on pieces of slate? - brilliant concept!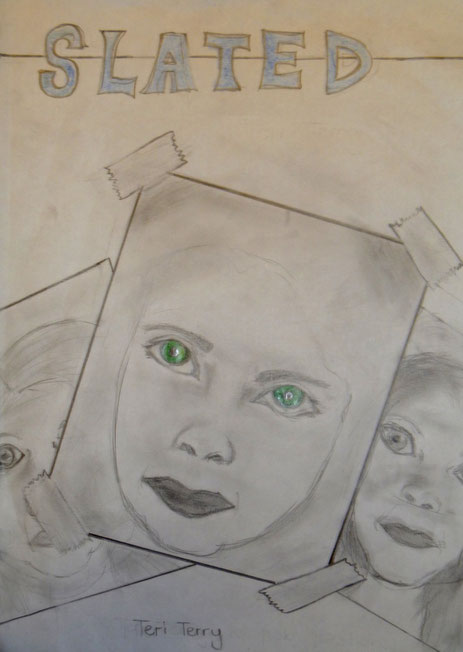 5. Very creepy, reducing the character to eyes and arms: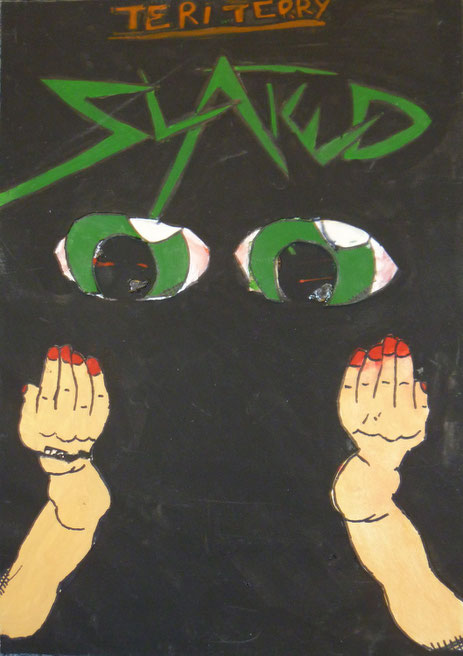 6. Yikes! I think I'd be scared to read it with this cover - very effective: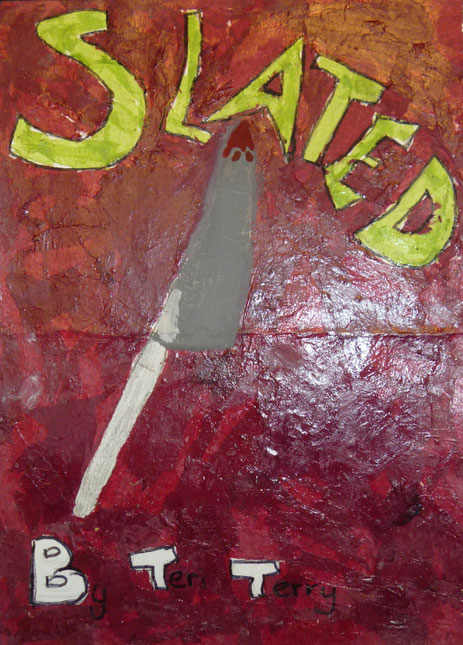 7. She's a blank but all around her are things that are important to her - great idea: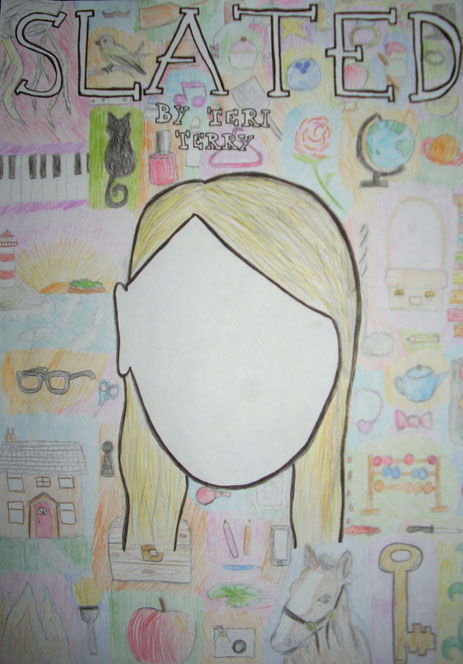 8. Everything is an unanswered question to Kyla: