There is no doubt that the right book cover means SO much to a book's success, and I've been incredibly lucky to have such gorgeous designs, first with Orchard Books in the UK (thanks, Thy!), and in the US with Nancy Paulsen Books. 
But there were dramas in sorting the original cover. It went through many versions, and when we finally had what we wanted, it almost fell through: the Australian photographer was travelling, and couldn't be contacted. Cue panic!
We almost had to start over again, but at the eleventh hour she was found, and it was all sorted out. I've blogged before on this 
here
, where you can see some of the earlier versions of the UK cover.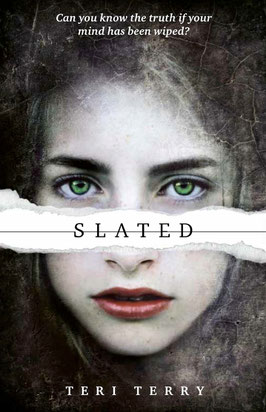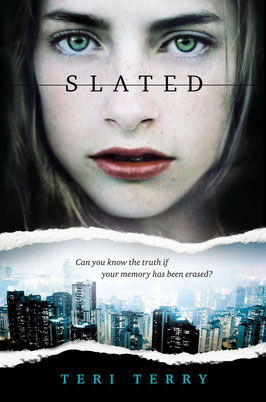 As you can see, the same fabulous image was used on both covers: but who is the girl behind the green eyes? 
I knew the photographer and model are Australian - which made me really happy, as I have Aussie citizenship and lived there for years - but that was it. I was really curious about who she was, and when I found the photographer,
Nirrimi
, on line, I thought about trying to track the cover girl down through her.
But before I got around to it....I got an email from Hayley's aunt! Pam wanted a signed book as a surprise for Hayley for Christmas - which was sent, but arrived a little late (sorry about that!). Lovely Pam set up an email interview with Hayley for me, and here it is!
1. Could you tell us a little about yourself? 
My name is Hayley, I am currently seventeen turning eighteen in September. I live in North Queensland a city called Townsville over in Australia. Since I've finished school I have gotten a full time receptionist job at North Queensland Xray. In the future I would love to do more modeling but within my job I would like to further my study and perhaps become either a sonographer or radiologist.
2. How does it feel to have your face on a book cover? Does anyone ever recognize you from it? 
With all my close friends and family members having the book Slated of course they were significantly proud. Other then that I have signed a few books from people which I found quite weird because I don't think I should be signing the books. I have been noticed by some people and tagged in photos on Facebook and other social media sites, nothing over the top!
3. Have you read Slated - if so, could you relate to Kyla, the character you represent on the cover?
In some way I think I can relate to the mischievous side to Kyla as being a teenager and not being afraid as such to ask difficult question, as well I always found some peacefulness in drawing.
4. How did you get to be in the photo on Slated: are you a model, or a friend of the photographer, Nirrimi? How old were you when that photo was taken?
When I was the around the age of thirteen or fourteen Nirrimi was an aspiring photographer doing backyard shoots with girls from around Townsville but mostly her close friends. Nirrimi contacted me and asked if I would like to do some shoots with her, more of a backyard/around the streets of Townsville sort of thing.
I was quite nervous at the beginning. When I went over I took half my wardrobe, Nirrimi did my makeup and hair. We then roamed the streets and mucked around her backyard. Once that was over Nirrimi said I'll be in touch. A few weeks later I received the photos from the shoot and I among most people were amazed at Nirrimi's talent.
Nirrimi was in contact again but this time asked if I would like to do a Magazine Submission with her. This time I got my hair and makeup done professionally and we did some shoots around the local swimming pool near a river. It was weird at first with many people staring at us while we did this but then once I got the photographs I truly believed it paid off!
Months later Nirrimi was in contact yet again but this time for a clothing brand overseas which was in contact with her and wanted to do some promotional shoots. Nirrimi asked me yet again and of course I agreed. This time it was just like any other shoots but this time the clothes were provided.
Yet another time Nirrimi contacted me and asked if i wanted to do a video this time, it was yet again the same as the photo shoots before but it was in video form. We roamed the streets, the weather was horrible and raining constantly. The video was nothing special just simply a muck around video.
After this photo/video shoot Nirrimi no longer lived in Townsville, she was off traveling. I then got a message from her mother and she told me that my photograph made it into the magazine Yen along side two other girls Nirrimi does photo shoots with. I was so excited. I went out the next day and bought the magazine. It was so weird seeing my photograph in a magazine that is sold internationally.
I was then notified that Nirrimi was nominated for Qantas Youth Spirit Award and my photograph was the front cover of the brochure which outlined the program and photographers and authors information for the night. Also after that with Nirrimi winning that award my photo was in the Australian Newspaper to celebrate Nirrimi's success. 
Months passed and Nirrimi moved away to Sydney with her lovely boyfriend Matt. Finally Nirrimi mailed me once again but this time asked if I would like to do Book Cover submission which was for Slated. At this time I thought it was just for a magazine not a book. We did shoots around the streets of Townsville in the most weirdest places such as drain ways, places most people dont really go which was a good thing but it was so beautiful. What made this shoot different to the others were I actually got paid for this one.
A few months later with no knowledge if my photo was actually used for the book I received a notification on Facebook and it was that I was tagged in Nirrimi's photo. The photo was of Slated and it was me on the front cover. In such disbelief my mum and  I googled madly and saw that it was no joke. As excited as I was my whole family ordered the book.
Not long after I was contacted by Lana Del Reys agent to have the video I did with Nirrimi used in her film clip. Yet again with such disbelief that one of my favorite artists wanted to have my video in her film clip I accepted.
With all of this not so much attention but so much exposure with my photos from Nirrimi so many photographers from New Zealand contacted me wanted to organize photo shoots unfortunate I had to decline with such a busy schedule with part time work and especially school.
This excitement was continued when I was the front cover of Fractured as well made me even more grateful of Nirrimi and how she has helped me further my modeling career.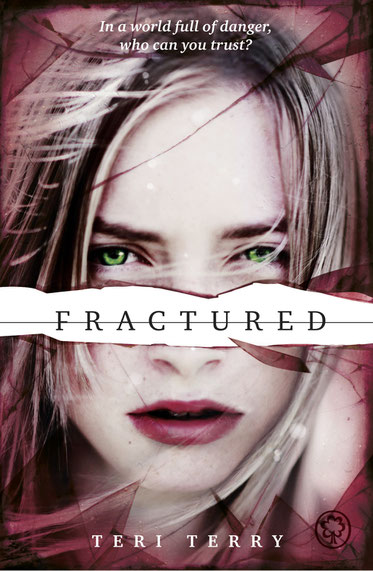 5. What was it like doing a photo shoot for Fractured, the next book in the series?
The photo which is on the front cover of Fractured was actually taken when Nirrmi and I did the photo shoot for Slated and the front cover for Slated was actually taken a few months previous to even doing the shoot for Slated. Surprisingly enough. From mine and my family prospective it makes more sense because the photograph sort of ages with Kyla as the book progresses. With the photo shoot done for the Slated book cover submission I went to Nirrmi's friends house that she was staying at while she was visiting Townsville. It was late in the afternoon so the sun was just setting but there was enough sunlight for us to the shoot. The shoot took place in an ally way and a drainage way in a suburb called Kirwan in Townsville. The sun was absolutely crazy especially having to face it so as much exposure was on me as possible. My eyes watered and stung. It go to the point where i closed my eyes and she counted to three and on three I would open and keep my eyes open as long as possible while Nirrimi took as many photos as possible. I think roughly for this shoot 3000 photos were taken and only 5 were actually used!
Thanks SO much to Hayley for answering my questions!
And here she is! She hasn't got green eyes - thank the book cover designers for that - and her hair is darker now, but there is no mistaking she is Slated's cover girl.
And Hayley is holding up her signed copy of Slated. Thanks very much to her aunt Pam for sending along the photo and setting up the interview.