Today is UK publication day for Fractured: yippee!!!!!!!!
To celebrate? Here is the news I've been hinting at but amazingly managed to keep to myself:
How would you like to have a character in the third and final book of the Slated trilogy named after you?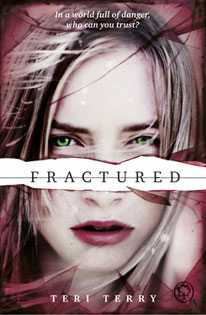 All you have to do to enter is leave a comment, below! This is open for a month - it closes 4th May at noon (UK time). Tell me your name you are entering - it is okay to use your middle name or nickname if you want to.
Five winners will be chosen at random using a random number generator. All five will win a copy of Fractured. if they are in the US or Canada, it'll be a US proof of Fractured as being published by Nancy Paulsen Books in September; anywhere else and it'll be a UK edition of Fractured as published today by Orchard Books. And one of the five will be chosen to have a character named after them in book 3 of the Slated series.
Don't forget to check back after May 4 to see if you won! If you have, to get your copy of Fractured you'll need to tell me where to send your book on the contact form of this website.
The fine print:
This is

open internationally

.
I can't use a name that is the same or very similar to any of the other character names already in the books. For example, if your name is Kyla or Kylie, you might want to use your middle name instead.
Nicknames are OK as long as they aren't rude or ridiculous!
The character will be a secondary character, but I can't tell you much more than that: which character I use the winner's name for will depend a little on the name chosen, and which character it seems to fit. 
this closes 4th May noon (UK time).