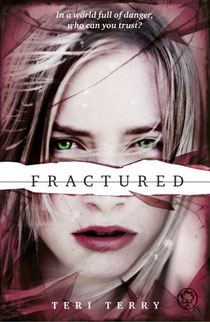 Fractured – the sequel to Slated – will soon be published in the UK: 4th April 2013!
My UK publisher, Orchard Books, thought it'd be fun to have some Q&A in the back of the book. And I had this idea: how about you decide what questions I should answer?
All you need to do is put your question in the comments to this blog post, below. 
Questions can be about my books, about me, about being a writer, about writing…. you decide. 
And Orchard Books have promised a signed copy of Fractured for everyone whose question we use! Not only that, but you'll get them well BEFORE the publication date, as soon as we get them in.
Time is tight as the deadline for getting Fractured to print is approaching: so, go on – you know you want to…
Thanks and good luck!
The fine print:
This competition is now closed. Winners will be posted on this website as soon as possible (hopefully in a week or so). Thanks for entering!
Orchard Books and I will pick the questions together. Our decision is final. If more than one person asks essentially the same question we'll go with the first one to ask it.
This is open internationally, and closes at midnight 11th November (UK time)...oh no it's not: EXTENDED!!!! to midnight on 14th November....!!! (UK time)
Winners will be posted on my blog a week later.
p.s. there is another giveaway of FOUR books by different authors from my events at the Edinburgh Book Festival this year: including a signed copy of Slated. This is on Demention, my group blog on Dystopian fiction. You can find it here.