I was away at the Edinburgh Book Festival, having the BEST time meeting readers and talking about Slated. Out of this I've blogged about reasons why dystopian fiction seems to be IT at the moment, and where Slated fits in, over at Demention.
And after my events I was just generally having fun hanging out at the festival and the magic land of the author Yurt (more about this here), when I got more than a little distracted and excited by this:
Ta da!!
SLATED: US cover
Hardback, 24 January 2013!
Penguin imprint, Nancy Paulsen Books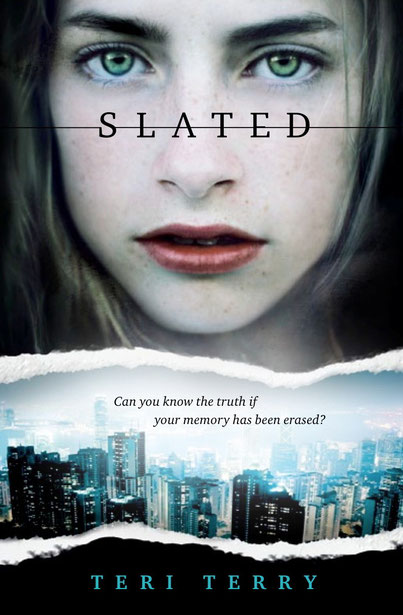 What do you think?
I think it's rather gorgeous
By the way, it's not too late to vote for Slated in the Edinburgh Book Festival Anobii First Book Award. It is open until 12th of October, and you could win all 46 of the nominated titles if you do. The link is here.