Do you want to support bookshops and authors? This gives you an alternative way to buy books which will do just that.
Here is a screen grab of my page; you can find it here.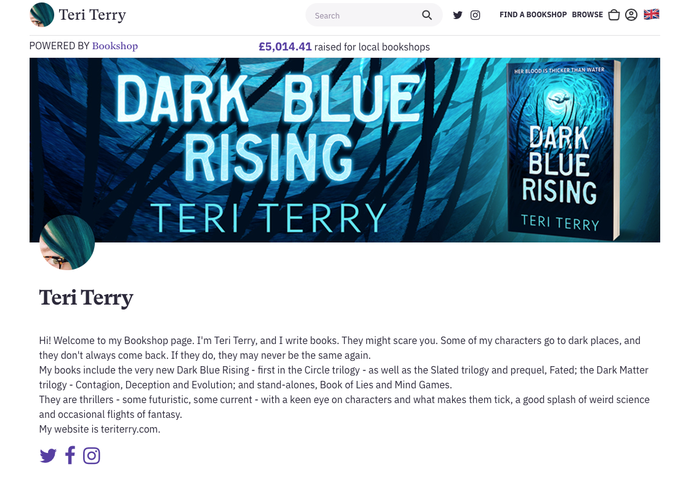 Bookshop.org launches in the UK today!
This is big. It's exciting. They provide an alternative to online giants! You can order books and known that a percentage of every sale goes to support UK bookshops! Also - if you buy from an affiliate author page, so does the author.
Bookshops have really been struggling with the pandemic: lockdowns, reduced traffic even when not locked down. And before, too: the rise of online shopping is a threat to their existence. I don't want a world without bookshops - do you?
Authors are struggling, too. Children's authors in particular have lost most if not all of their event income since mid-March.
At the risk of repeating myself ... this is the link to my page. It's important to buy from the page of the author or bookshop you want to support for them to benefit. In full, the address is https://uk.bookshop.org/shop/teriterry.
And a really cool feature? Lists! 
Both authors and bookshops and other affiliates can create lists of books.
So on my page I have a list of - you probably guessed - my books. Below is a screen grab - you can find it here.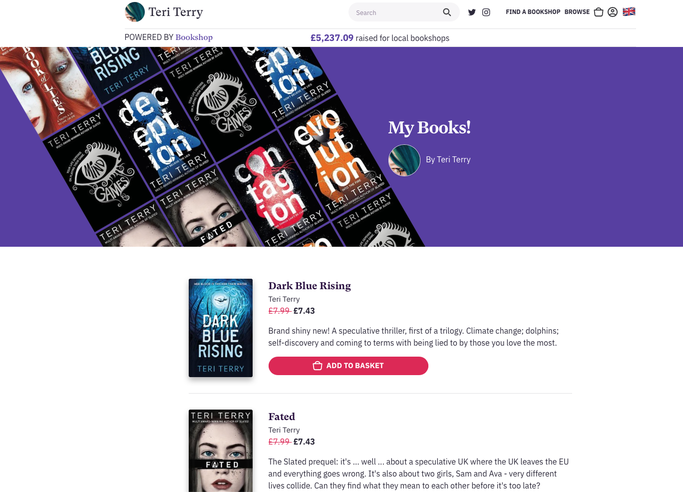 I've also made a list of books I read while I was writing Dark Blue Rising and plotting the whole trilogy. Here's a screen grab - and you can find it here.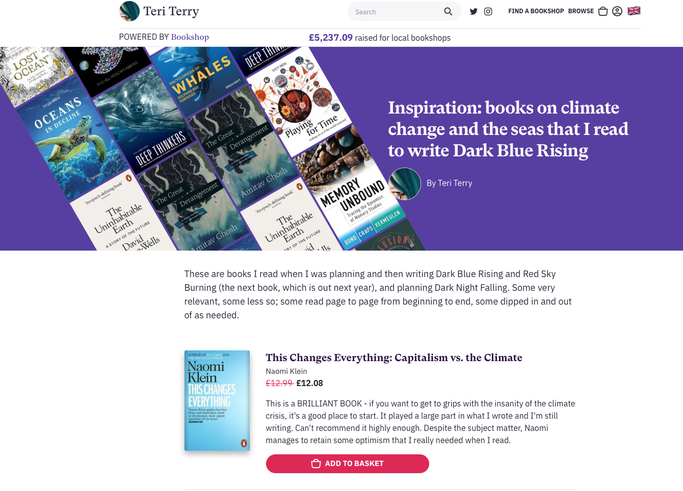 I'll blog more about this list after I finish editing the second book of the trilogy, Red Sky Burning.