Earlier this year I was thrilled to find out that Slated was shortlisted for the 2013 Angus Book Award. The full shortlist is this: 
Tim Bowler, Buried Thunder
William Osborne, Hitler's Angel
Chris Priestley, Mister Creecher
Teri Terry, Slated
Then finally it was time! On 4th June I caught the train for Angus on a beautiful sunny day. And this is what I found just out the door when I got to where we were staying at Carnoustie: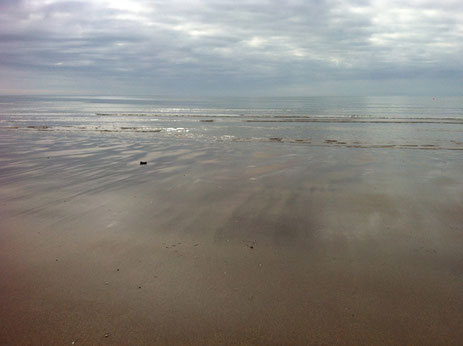 Beachy bliss.
On 5th June all four authors did two school visits each, covering the eight schools involved in the awards. I visited Arbroath Academy and Monifieth High School - the staff and students were so welcoming, and ohmy: I've never been asked so many questions! My favourite part of school visits is always the Q&A, so this was awesome.
And then, that evening? The awards event was held at Arbroath High School, ably MC'd by students Kimberly Nicholson and Fraser Scott. Each school introduced a video they'd made about one of the shortlisted books: the standard was unbelievable. And each author spoke for a few minutes about their book, inspiration behind it, foxes (Tim), or owls (me).
And then....the golden envelope. <gulp>
Slated won! I was so astonished I did that stuttering thing for a speech, that went something like 'thank you and I can't think of anything to say but thank you...' (it might have rambled on along those lines for a while).
I got one of these: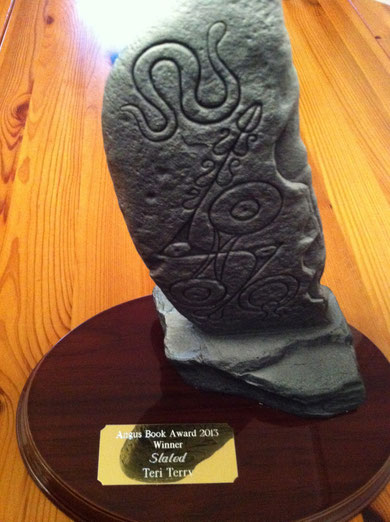 And it really WAS an accident when I nearly took out Chris Priestley's eye with the trophy when I sat down. I mean, look at the thing! Positively lethal, right?
Here's the authors & MCs: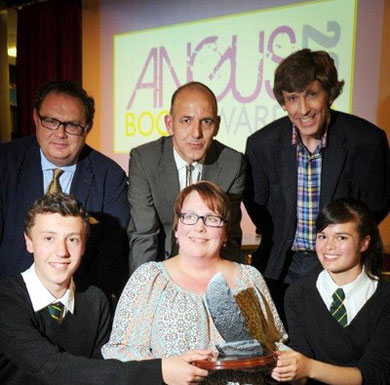 And me looking startled, but happy: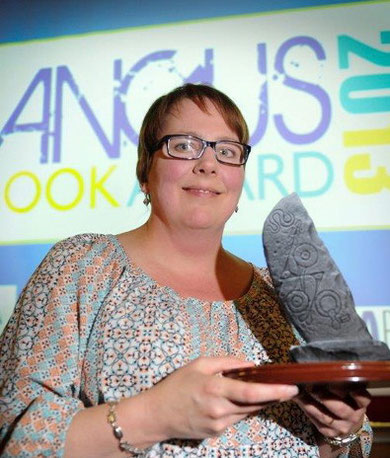 As part of the Angus Book Awards there were some competitions for the students taking part: Mirren Wallace of Forfar Academy won the book cover competition with her chilling version of Mr. Creecher, and the winning book blurb was by Shaun Powell of Arbroath Academy.
I was SO busy after the awards that I was really disappointed to not get a chance to look at all the alternative book covers entered into the competition: but hurrah! Organizers of the Angus Book Award have emailed me the Slated entries. Stay tuned as I'll put a blog post up with them soon.
After the event it was back to Carnoustie, chilling out with chips and sauce (yes, really!)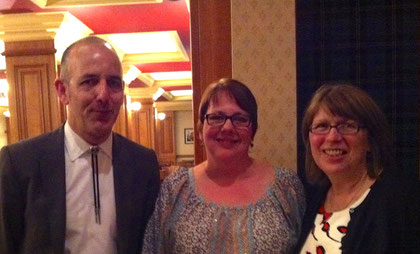 Then the next day: first another walk on the beach, then a train journey home in gorgeous sunshine. With views like this of Dundee out my train window along the way: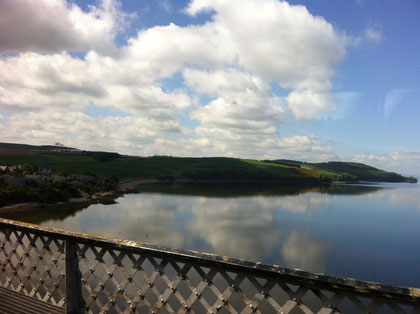 Thank you so much to Moyra and everyone involved in organizing the Angus Book Awards so briliantly. But most of all, thanks to all the readers there for their enthusiasm - and patience, whilst waiting for signed books while I texted my husband and half the known universe.
This was definitely a few days I'll never forget, for all the right reasons.